15 Jul

Home Décor DIYs That You Can Do Yourself

Decorating a house isn't a child's play at all. To have a beautifully decorated house you will have to dig deep into your pockets something that often hinders a lot of people from decorating their houses. Decors can be really expensive making the process of house decoration to seem unaffordable. Other than cost, some decoration techniques are time-consuming and hard to implement at the same time. Even with the help of online videos, these techniques still seem hard to actualize. Well, for any problem there's always an excellent solution to it. Everyone desires to live in a house that leaves all the guests admiring the decorations incorporated into that home. There are cheaper and easier ways of turning around the look of your house. In this review, there are various DIYs decorating techniques that are not only cheap but also fun and marvelous.

Floating shelves.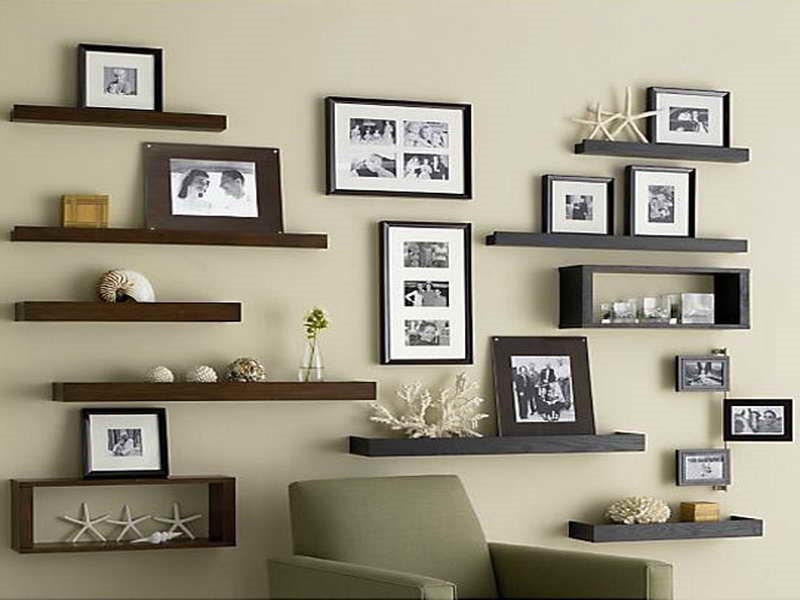 Floating shelves create a very beautiful illusion that can take someone some minutes before figuring out how such an idea was executed. Wooden shelves can be hard to construct maybe because of the prices of the material required thus floating shelves is your best alternative. To achieve this, you will need two or more metal brackets that are firmly anchored on the wall by screwing them. Floating shelves are ideal because they make use of wall space thus saving you more space to store other items. However, be careful not to put too many books such that the metal brackets won't be able to withstand the weight exerted by the books.
Customized Walls.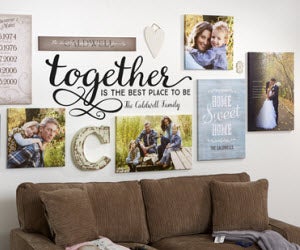 Plain walls are pretty boring most of the times. On the other hand, painting a wall over and over can become expensive since they are people who love changing the colors of their walls from time to time. In such a scenario, opt for wallpapers. Wallpapers are beautifully crafted and can be customized to any look. You can have lyrics and favorite quotes written in these wallpapers and you can be sure that your walls won't look the same way again. Anyone who sets their eyes on such a wall won't be in a hurry to take their eyes off your walls. Wallpapers are easy and cheap to get making them a better option compared to painting.
Turn wine corks into necklace racks.
Most ladies love necklaces and they have a dozen of them thus storage places for these accessories become a hassle. Well, wine corks can be made useful and can be used to hold accessories such as necklaces and even watches. Paint these corks with a color that suits you then glue them into a small wood in a linear manner. Then, mount the wood into the wall. You can now hang your accessories on the wine corks. This is such a great idea that uses readily available materials. Also, this idea is amazing as it uses wall space saving you more space to store other items.
A simple nightstand.
From your store or garage, you are likely to find an old table that you have no use for. Such a table can be turned into a marvelous and colorful nightstand. First, cut the table into equal halves. Afterward, you can paint the table with your favorite color. From there on you can attach the table against the wall and you can use it to hold your lampshade or even a glass jar full of flowers.
Chalkboard on walls.
Chalkboards are very convenient and magnificent especially when erected in the kitchen or kid's bedroom. These chalkboards provide kids a chance to be creative and improve their art skills. In the kitchen, these chalkboards can be used to write reminder lists, rules of the kitchen or even a meal timetable. Chalkboards can really be magnetic when utilized in the proper way.
Shelves with frames.
Well, you may have shelves that have been outdated or are broken and they are lying in your store. Did you know that these shelves that seem useless can be revived and turned into magnificent shelves once again? First, you have to get a beautiful frame and put it on the edges of these shelves so as to recreate a new look. Afterward, you will have to paint the shelves so as to make it appear new.
Hallway markings.
To avoid confusion in any house, having labels and markings in your house saves guests some headache and at the same time makes your house look beautifully decorated. These markings can be curved into a simple but beautiful wood, this wood can be attached to a metal bracket that is mounted on a wall. This is a cheap decorative method that will be greatly admired by a lot of your guests and friends.
Painted flowers pots.
There are various flower pots and vases that have been crafted in such an amazing way and then painted in a very admirable way. These vases sometimes are expensive leaving many people with no other option but to admire them from a distance. If you have flower pots of your own, you can work some magic on them by painting them. You can opt for colors such as gold, red or even purple. Bright colored pots tend to rhyme very well with flowers. For instance, vases painted in gold bring out an exquisite design and feeling around your house.
Being creative.
Creativity will earn you a lot when you are decorating your house and you really want to cut down on cost. You don't have to buy new pillows, you can swap pillows from different rooms and create a new look in your room.
There's no better feeling than that of living in a well-decorated home. With the advancement of decoration techniques, prices shouldn't be a barrier at all. You don't need to be an expert in home decors to make your house look fantastic since there are various tips to do so and they can easily be found online. Try these tips and add more flair and glamour to your house,