23 Sep

15 Kitchen Gadgets that Will Save You Time and money

Everyone one wants an easier time in the kitchen especially if you are lazy at cooking and have little patience. Time is a crucial factor for a hungry person.You want the food there and then. A few people would part with money especially when it comes to the kitchen little do they know it would save them time and money. Here are a few kitchen gadgets that will make the kitchen your favorite place if you invest in them.
The egg slicer
This can not only be used on eggs alone but on mushrooms and strawberries. It slices the hard boiled eggs evenly within a short time. It's made of a plastic holder with wires with the same spacing.
Egg white separator
Egg separation is a stage in cooking. This is when the egg white is separated from the Yolk. The egg white separator should be one of those must-have kitchen gadgets if you practice egg separation frequently. Those who don't want to buy this gadget could also crack open the egg manually and separate with a spoon. In this case, this was made easier by inventing the egg white separator. It can come in rubber, plastic or metal design. It is affordable and every household can own one.
Funnel
This is a tube-like item that is wide at the top and narrow at the bottom used to guide liquid or powder into a container with small openings. It is very effective and saves you a lot of time. It also minimizes spillage and wastage.
Lemon squeezer
A lemon squeezer has silicone handles to ensure it has a firm grip. It is made out of stainless steel because it is durable. It has a large space to fit the fruit in it easily. Cut the fruit. Place it in the hopper facing down.Press the lemon and see how much juice will come out it because the squeezer inverts the fruit turning it inside out and no seeds will go in. It's super easy to hand wash and doesn't take too much space when storing.
Fruit and vegetable keeper
Fruits and vegetables go bad easily and we try to keep them stay longer so that we can enjoy them. This gadget lets you enjoy the small part you would want to eat first then keep the rest for later without it not getting spoilt. You can also let your kid carry a small part of the fruit to school with this.
A mini waffle maker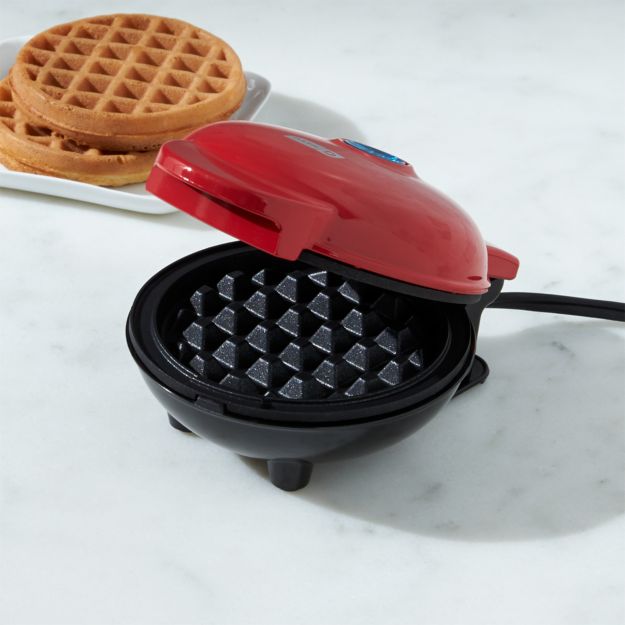 When the waffle maker is plugged in, takes about ninety seconds to warm up. Clean up is easy. Generally, it takes 2-4 minutes to cook depending on how brown you want them. It's fast and the kids really like it. Whenever you need to make an easier breakfast that is cheaper, waffles can always be the best option. Just dribble honey on them with a slice of your favorite fruit.
Pressure cooker
This is very effective for foods that take longer to cook at the best temperature. For example cereals, tough meat and some vegetables that takes too long as well. A pressure cooker can come in different size depending on the purpose used like 2 litres,5 litres and 10 litres.This saves you money because it takes a shorter time to cook compared to when you used  ordinary cooking pots. It will last you up to 20 years and you can hand it down to your children.
Blender
From smoothies to ice cream, soup, cake mixes, it can do all this and save you so much time. It comes in different sizes. It has different modes depending on the consistency you want. So far there is no competition for this.It polarizes the small seed to the biggest ones. It is fast ,efficient and easy to use. It also has a manual in cases where the user is not familiar with its usage. It is readily available in supermarkets or utensil shop .The spare parts are now readily available if need be.
Grater
A grater was first invented to grate cheese in the 1540's.It is used to grate food to fine pieces. You can find in different colors and sizes. Its prices are very affordable. A grater is safer than a knife. It also makes you get different sizes of whatever food you are grating. It is made of metal with sharp perforations.
Sandwich maker(dual)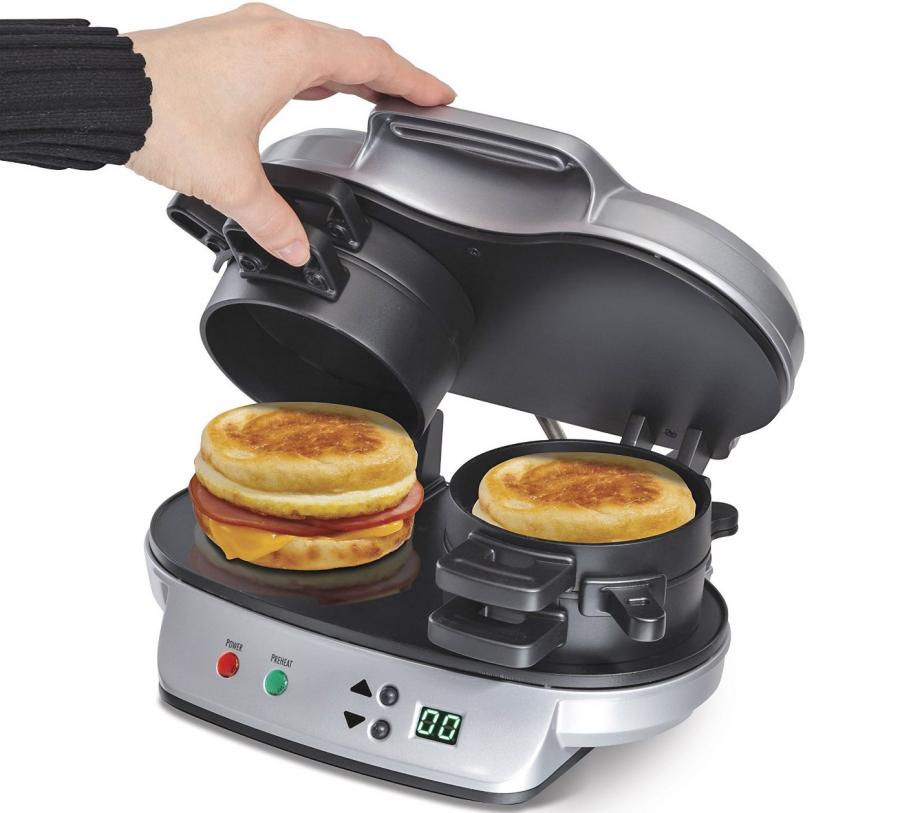 It takes about three minutes to heat up after plugging it in. First put the bottom half of the sandwich then the meat, then the cheese. Then you can crack your egg in the top, season with salt and pepper, then put the top part of the sandwich. It has a timer, which blinks when the food is ready. Clean after use and store out of reach of children. Its mobile you can take it camping with you. You can carry the sandwiches to work or let your kids carry them to school and it will save you a lot of money
12.A sharp knife
A blunt knife is more likely and injure you. A sharp knife saves you a lot of time and reduces stress. It is one of those kitchen gadgets that you will find a lot of use for.
13.Kitchen scissors
A kitchen scissor is different from the normal scissor because it it more versatile. It could be made from aluminum or steel. When purchasing it make the blades open wide for easy gripping on the chicken joints or any other thing that would need cutting. It can also be used to slice pizza without making the toppings fall off. It is also used for gripping that is why the handles are made out of rough plastic for easy grip.
Silicone Garlic peeler
Peeling garlic looks like it take an eternity in the kitchen. Kitchen gadgets have been created to make the  exercise easier. All you need to do is cut the ends of the cloves and put them in the silicone rubber peeler one after the other. Roll the silicone rubber applying pressure and if you are keen you can hear the covers coming off. It is fast and easy to use.
15.Express whisk
The express whisk makes you mix everything effortlessly. You only need to pump the handles to make it spin. The rods can be adjusted depending on the type of foods. It uses a non-slip base that prevents it from scratching. It is very sturdy and easy to wash.
Your cooking shouldn't take you a lot of time. All the above kitchen gadgets and more of them should make your work easier. Do things the modern way during these times of great innovations and technology advancement.Make your home life easier while adopting more kitchen secrets with the gadgets as inspiration.